I found a photograph of a house, taken by Dorothea Lange in 1953. The photograph was part of the essay "Three Mormon Towns" by Lange and Ansel Adams for LIFE magazine. The essay includes three photographs of the house and its surroundings. Behind the house there is a rugged mountainside with remarkable deposits of black lava rocks. The rocks are still there. You can see them on google earth, that's how I found this house.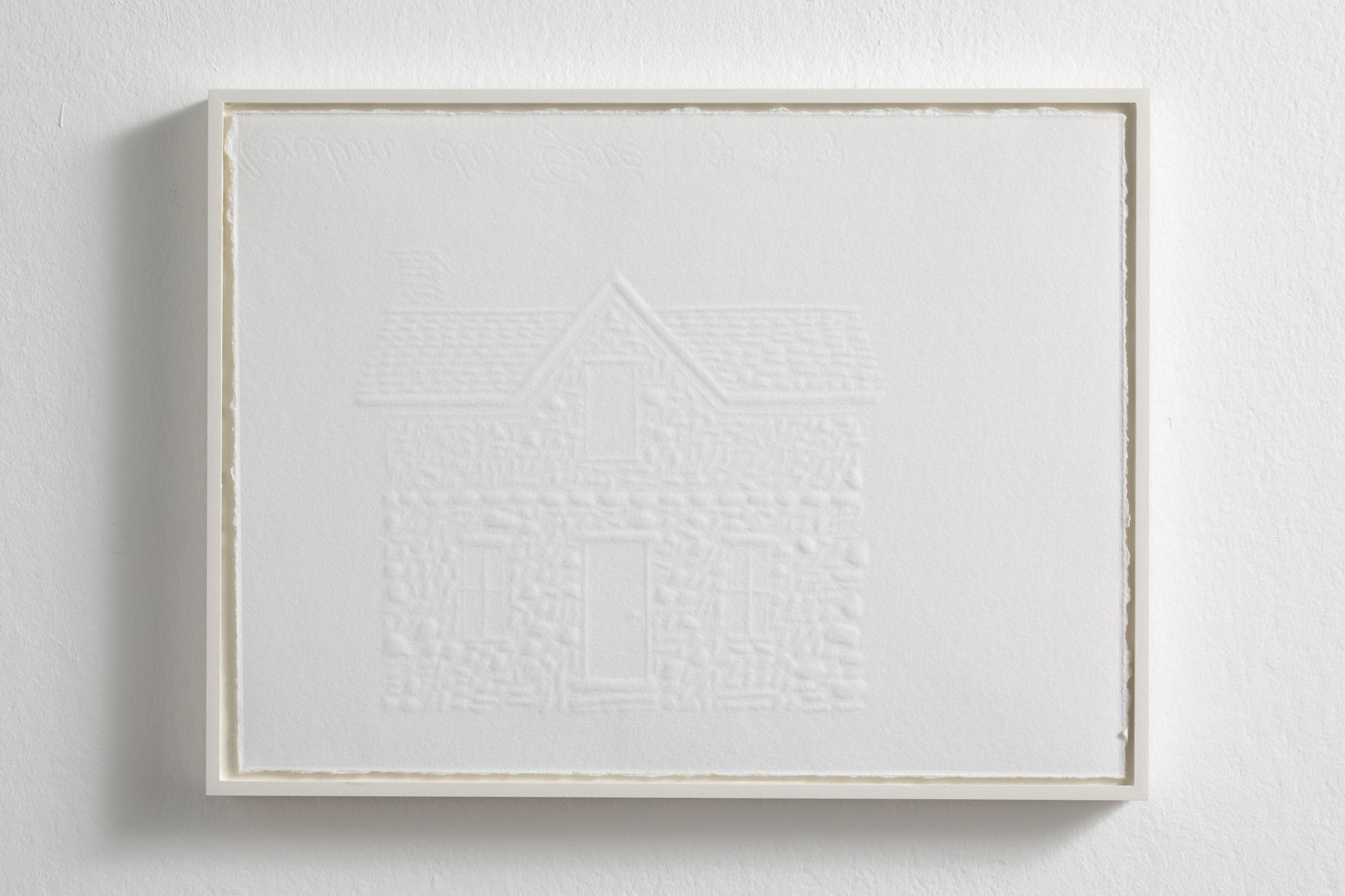 The name TOQUERVILLE tō' kǝr vil originates in the southern Paiute language, meaning 'black sitting place', referring to the lava flows in the area. The form of the word contains /too-/ 'black' and /katɨ/ 'sit'.

Excerpt from Zion (Chapter II, Utah), Single-channel video, 8:12 min





Excerpt from Zion (Chapter I, Illinois), Single-channel video, 4:45 min






Remington Model 1858 revolver manufactured by Remington Arms in Ilion, NY. American Civil War era black powder revolver, designed to have percussion caps, black powder, and bullets individually loaded into its cylinder. Many parts are missing from this artifact with only the frame, barrel, and trigger surviving. All metal surfaces are thoroughly rusted with significant pitting present. The upper-tang appears to be bent at a steeper angle than complete examples, likely an indicator of its time spent in the Virgin River.
Text on the back of the painting reads: The emigration to Utah from northern european countries in 1856 was so great that the usual means for transportation across the plains could not be provided. Halting in Iowa City, they were organized into divisions of 100 as they arrived and each division provided with 20 hand-carts, and also one large wagon for reserve supplies and for the use of the sick or infirm. In this way upward of 5000 emigrants reached the Salt Lake Valley safely that year.
Property of Nephi Johnson (participant in the Mountain Meadows massacre 1857, e.h). No other records available.
Collected 1929, female, showing 4 eggs in the right and 2 eggs in the left oviduct; skin removed.

Used in early days for squaring logs. The axe blade is in very good condition. The handle is in poor condition with a side half split and missing. The handle top is broken and a prominent split runs through it. The number 15 is stamped onto the base of the handle.
Lietz. Original cataloger: Wauer, Roland 23DEC1962.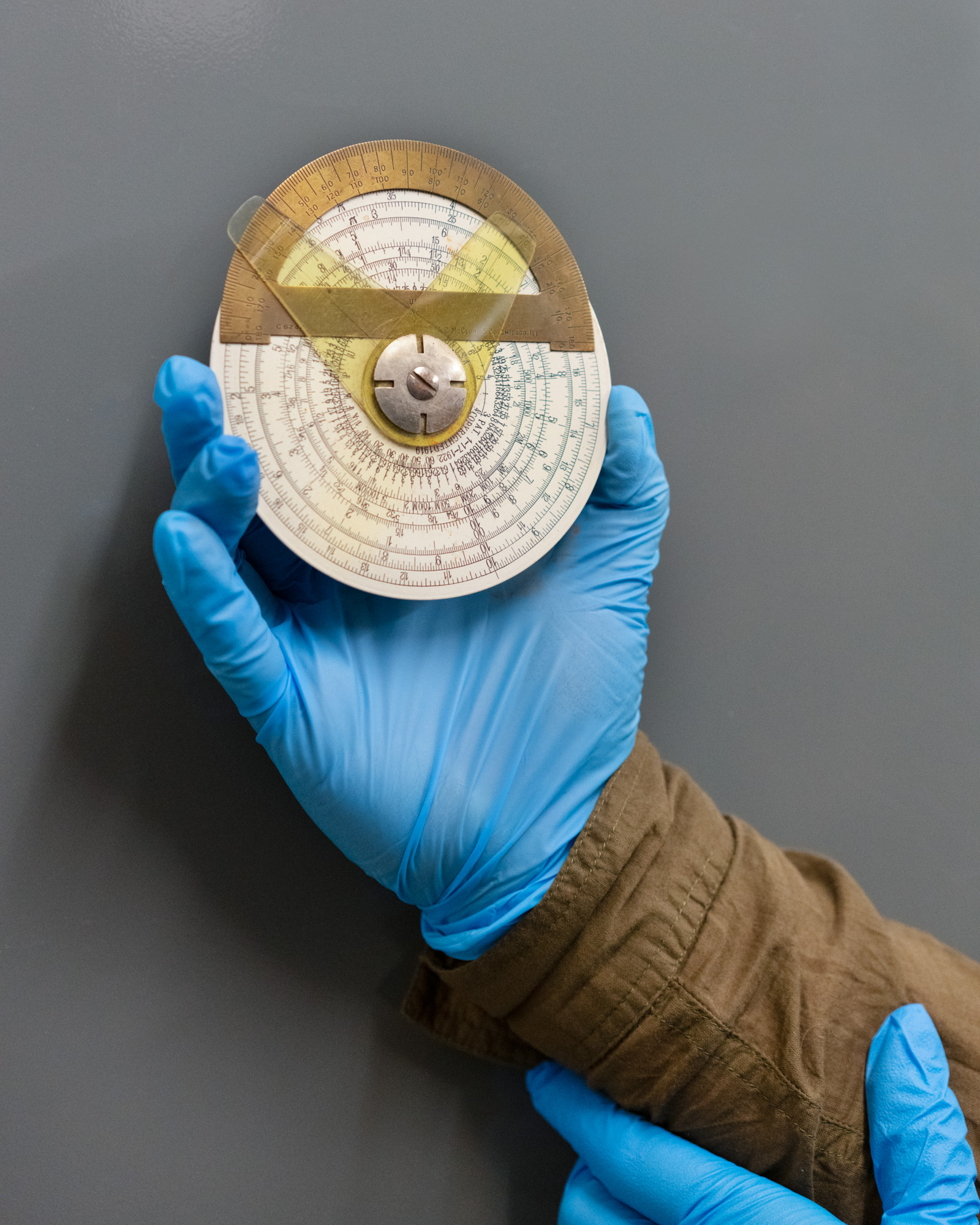 Small container with a screw-top cap which
belonged to Herbert E. Gregory (Geologist, e.h).
Wind worn stake from an old archeology site.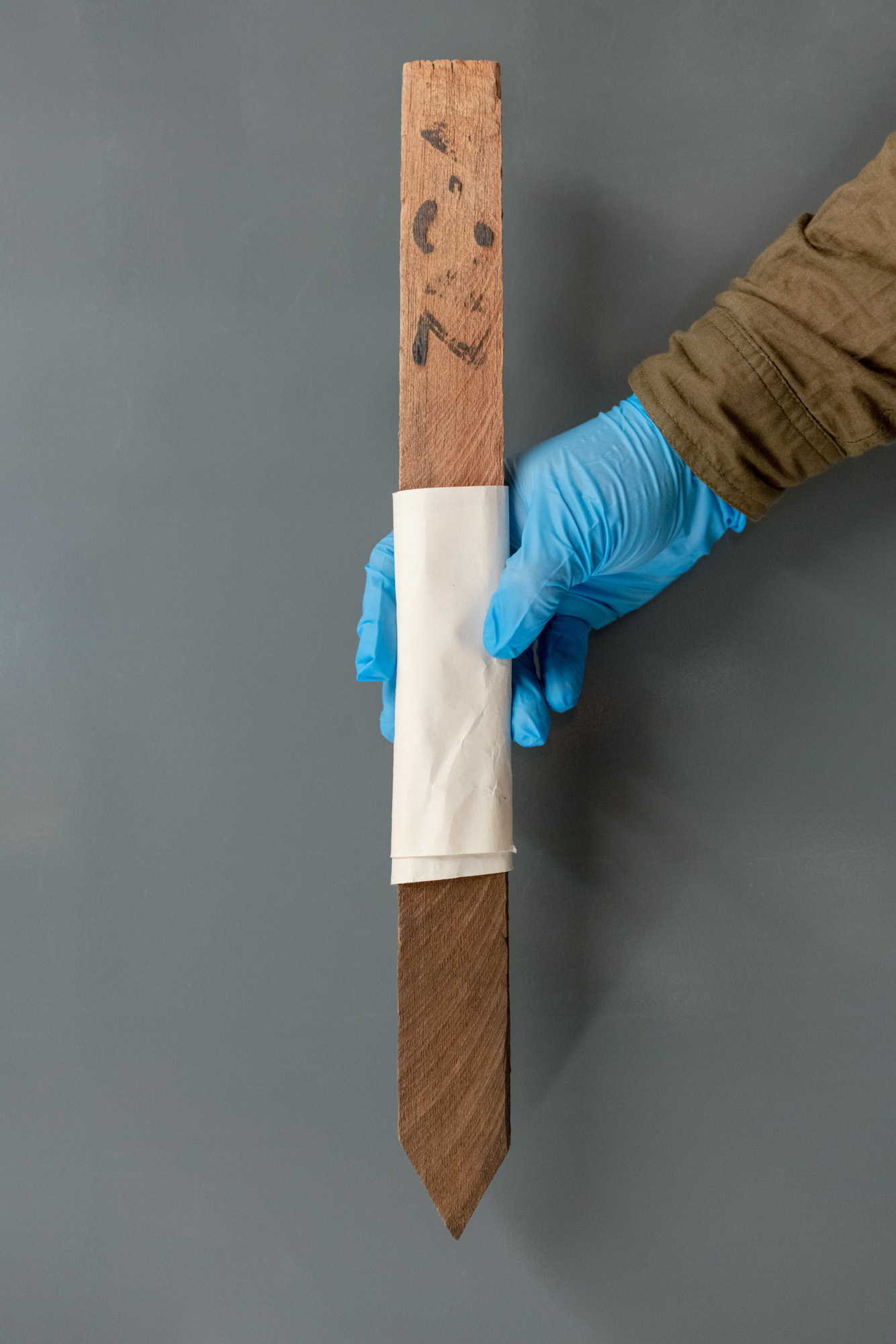 One pair of shears, probably used for shearing sheep in Zion Canyon. The shears were found in a maintenance office, but they were probably found in the Canyon near or in one of the homesteads. The shears probably at least date to 1960.
Property of President Wilford Woodruff (4th President of The Church of Jesus Christ of Latter-day Saints, e.h) while hiding from the United States marshals, because of polygamy, was for a time within the temple in St. George. President Woodruff was interested in hunting and hence in guns, and while within the temple spent time reloading and making these shells.





Installation view from Zion, Hamidrasha Gallery - Hayarkon 19, Tel Aviv, 2020.
Curator: Avi Lubin

Exhibition Review, by Moshe Gilad, Haaretz, January 2020 (Hebrew).

60 wrds/min Art Critic, by Lory Waxman, Lumpen Magazine Issue 137, Fall 2020.